Hey, Rob here…
I know you're an ACTION TAKER because you made the decision to check out these videos, and see for yourself how PASSIVE INCOME is the way forward…
This all seems pretty awesome and exciting, doesn't it?
I've shown thousands of people around the world, of all ages, from all backgrounds, how to change their lives with passive income so I know you can 100% do this.
In these videos, I've given you an overview of how you can:
* Come up with a profitable idea for your first digital product (even if you aren't an "expert" on your topic, and even if you hate writing and "tech stuff")
* List your product on the world's #1 marketplace for digital products, so that you can begin attracting customers and affiliates
* I took you on an "insider tour" of this digital product marketplace, and showed you examples of incredibly successful products that are making millions of dollars in passive income (on topics you would never suspect!)
* I explained the importance of affiliates, and how they can send you customers & sales all day long (without you having to do any work!)
* And much, much more…
If you watched these videos, I have no doubt that you're excited about the possibilities for YOU, and this is why…
I'm Inviting You To Join Me On A Journey That Can Truly Change Your Life!
I've assembled a complete A-Z, step-by-step program for you that walks you through EVERY step of my process and includes literally thousands of dollars worth of bonuses.
It's called Passive Income Breakthrough and you can read all about it, and the bonuses, by clicking here.
NOTE: The price you see for the Passive Income Breakthrough course on this page is only for a limited time.
Due to demand, I'll be forced to take this offer down soon and put it back online for 2-3 times the current price. (And some of the bonuses may NOT be included in the package any more if you try to buy it next week.)
So I urge you to put a bet down right now.
A bet on YOURSELF.
And I'm backing up your bet with a 60-Day, No Questions Asked, Money-Back Guarantee…which means you really aren't risking anything at all.
So why wait? Let's do this…
Click the link below and get INSTANT access to the complete Passive Income Breakthrough course, including over $4,000 worth of FREE bonuses, for a one-time payment of only $397.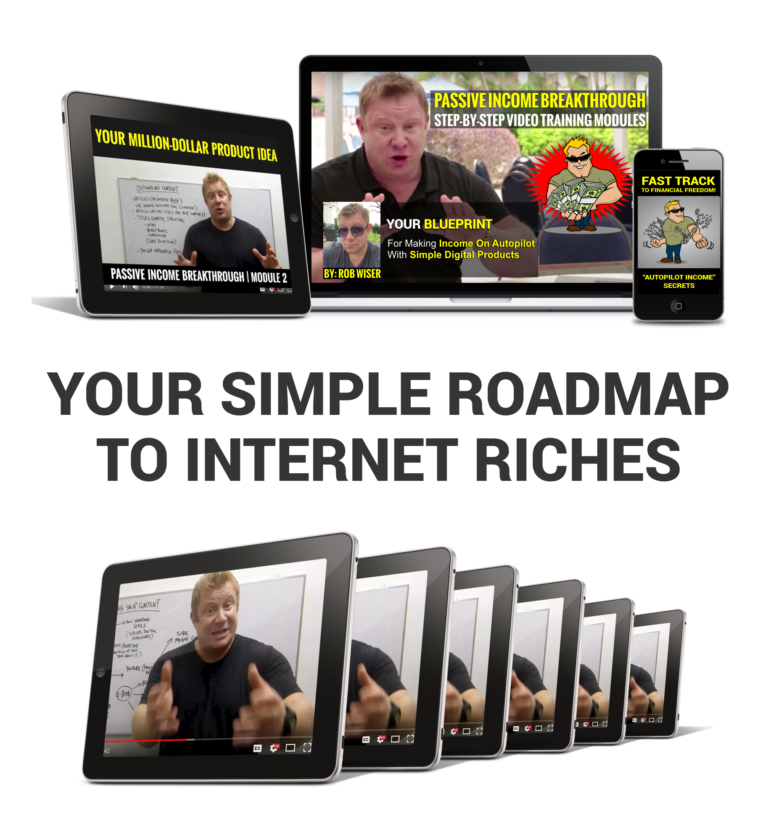 Click Here To Claim The Full Passive Income Breakthrough Course, And I'll See You On The Inside